We Make Travel Hassle-Free
Yeah, but what does that mean you ask.
Here is the deal,
Studies show that more than 70% of travelers get stressed out with aspects of travel such as packing, clearing airport security, over weight bags, long flight journeys etc.
That's where we come in.
BorderTribe Travel Accessories are designed to remove these hassles from your trips.
Whether it's a simple Travel Towel or a set of packing cubes, they are all designed to get rid of the little frustrations that add up.
So that you can focus on what you set out for; Having Amazing Travel Experiences
Making Travel Hassle-Free
Regular price
Rs. 1,199.00
Regular price
Rs. 1,499.00
Sale price
Rs. 1,199.00
Unit price
per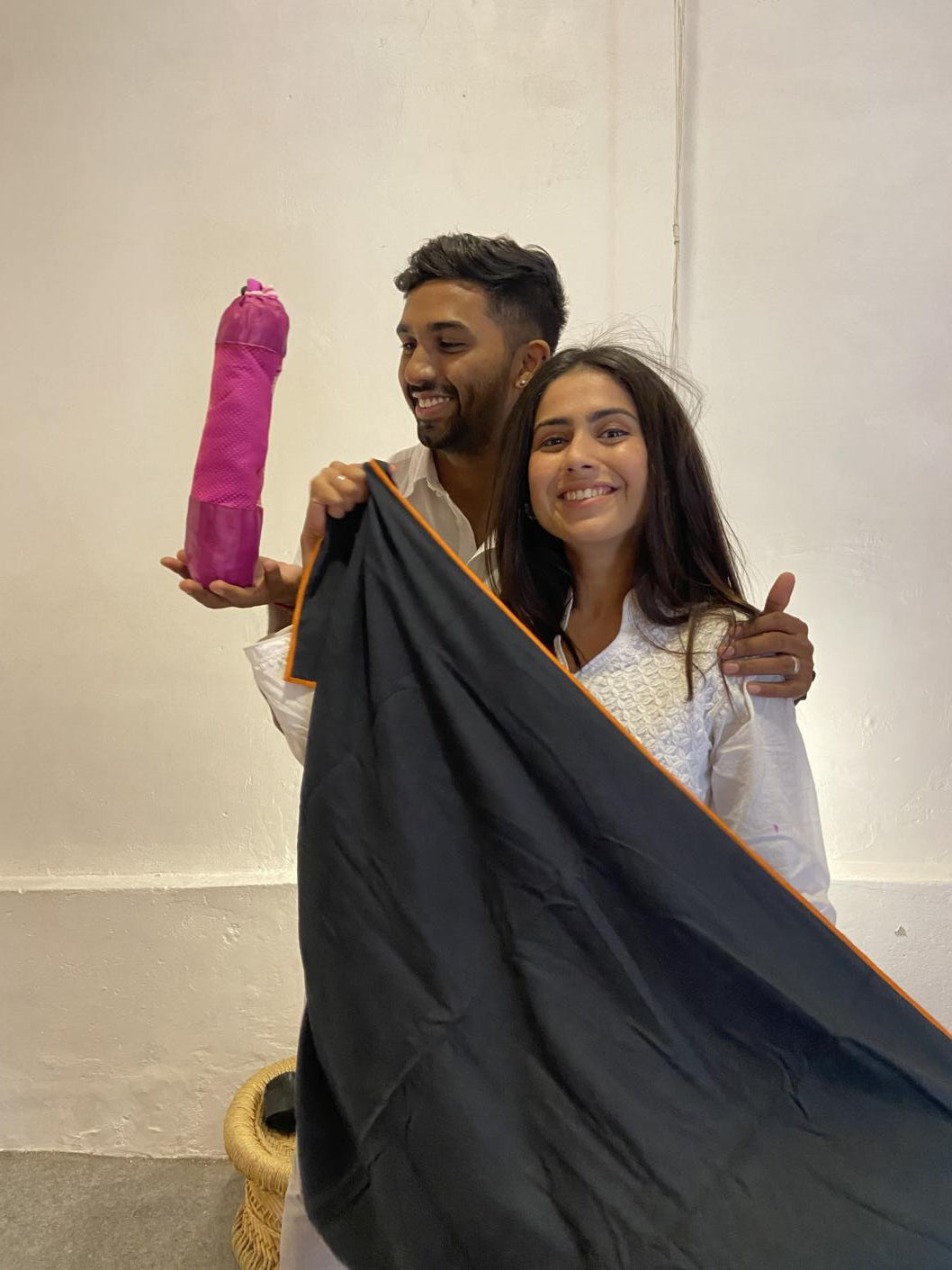 Travel Towels by BorderTribe
Highly Compact to pack and carry easily
Quick Drying so that you'll never have to pack a wet towel again
Microfiber Material that is Super-Soft and Highly Water Absorbing
Buy Now